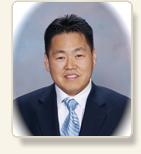 Ui Jun Suk is the founder of U.S. Law Group. Suk is a member of the North American Immigration Attorney's Association and has extensive experience specializing in Immigration Law.
Before founding U.S. Law Group, Suk was a partner at another Chicago based law firm handling immigration through employment cases, as well as family based immigration cases. Suk interned at Cook County Court's Commercial Division Court, which is the largest court system in the State of Illinois. While Suk was attending law school, he participated as a student attorney for the Tax Clinic.
Additionally, while Suk studied law at the University of Valparaiso on a scholarship, he achieved "Semester Honors", "Class Honors" in his Legal Writing class, and graduated Magna Cum Laude. He also attended the Business School of St. Louis University on a scholarship and completed his Masters in International Business.
*Ui Jun Suk is fluent in English and Korean.
Joo Young Han is an Attorney at U.S. Law Group specializing in immigration through employment cases. He has been with U.S. Law Group from his law school years when he worked as an intern.
Before joining U.S. Law Group, Han completed his law degree at the University of Valparaiso and received "Semester Honors", "Class Honors", and graduated Cum Laude. Han then passed the Illinois Bar Exam and acquired his State of Illinois Law License.
Han spent most of his youth years abroad in countries such as England, Hong Kong, and Germany, and the English language came naturally for him. After returning to Korea, Han earned a law degree at Ah Joo University and then completed his Masters in International Studies at Ko Ryo University. Afterwards, he went on to work for LG's PR Team dealing mainly with the overseas foreign press, and soon after he left for the United States to attend law school.
*Joo Young Han is fluent in English and Korean.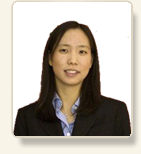 Jessica Lee specializes in National Interest Waiver cases.
Lee graduated Cum Laude from Boston University and from Case Western Reserve University School of Law. After graduation, she interned at a private immigration law firm. During her law school years, Lee worked as a legal intern for the Case Western Reserve University Law Clinic, Civil Litigation & Mediation Clinic; worked as a law clerk for the Illinois Attorney General's Office; and also worked as a Judicial extern for Magistrate Judge R. Stephen Whalen. Prior to law school, Lee worked as a grant writer at TechMission, Inc. through AmeriCorps*VISTA.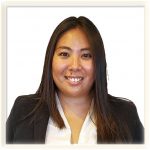 Originally from Hawaii, Jessica Taba earned her bachelor's from the University of Hawaii and her law degree from the William S. Richardson School of Law. Following graduation in 2010, she clerked for the Honorable Judge Virginia Lea Crandall of the First Circuit Court of the State of Hawaii on the civil calendar. Taba then served as a Deputy Prosecuting Attorney with the City and County of Honolulu where she prosecuted traffic crimes, domestic violence misdemeanor jury trials, confidential juvenile cases, and felony trials.
In 2016, Taba moved to Chicago where she worked for an employment discrimination firm before becoming interested in immigration law and took a contract position with a U.S. Department of Labor contractor processing labor certifications for temporary work visas. Taba then returned to practicing as the sole associate for a small, multiservice Chicago immigration firm before joining US Law Group in 2019.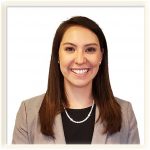 Shelby Vcelka joined US Law Group as an Immigration Attorney in 2020.  She focuses on issues concerning employment-based immigration, particularly National Interest Waivers.
Throughout her career thus far, Shelby has focused her practice on a variety of matters where she has appeared in thousands of contested hearings. She has tirelessly advocated for the most vulnerable populations, including children, immigrants, refugees, and people with disabilities. Shelby's advocacy on behalf of her clients has led her to argue in courts around the country and throughout the Chicagoland area.
Shelby received her Bachelor's degree from the University of Iowa, where she double majored in History and Political Science. In 2017, Shelby graduated from Syracuse University College of Law with her Juris Doctorate.  During law school, she completed the Disability Law and Policy Program and earned a certificate in Disability Law.  She was also a Managing Editor of the international human rights journal, Impunity Watch.
She is a member of the American Bar Association, the Chicago Bar Association, the Hispanic Lawyers Association of Illinois, and the Illinois State Bar Association.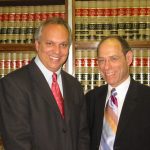 Of counsel
Wayne Addis and Joel Greenberg of Addis Greenberg, LLC, in Northbrook are well known and highly respected criminal defense attorneys. The firm consistently gets top ratings from both clients and professional peers. Their reputation for honesty and integrity is unmatched. They serve the Chicago, Illinois area as well as all of Cook and Lake counties.
As former State's Attorneys with over 80 years of combined experience, we focus on Criminal Defense of Felony, Misdemeanor, White Collar Crimes and Traffic Offenses including DUI.
Our firm is available 24 hours a day for your emergency needs. It is our mission to deliver the highest quality services, professionally, ethically, effectively and affordably.
If you are unfortunate enough to be charged with a crime, it can seem like a nightmare that has no end. Your very freedom, reputation and dignity are at risk. To put your life back on track, you need aggressive, highly experienced, trusted and skilled advocates whose reputation in the legal community is unmatched. Equally important, are testimonials from former clients who attest to the dedication, commitment and empathy given at Addis Greenberg.
We are relentless and aggressive in pursuit of our client's rights and defenses. On countless occasions, our tenacity exhibited in Court and thorough preparation has enabled us to find great solutions to help our clients.
Aside from their defense practice, they are the Village Prosecutors for Northbrook, Morton Grove, Glencoe and Kenilworth. This further sets them apart from any other attorneys in their discipline.
Please see our website at adglawfirm.com for more details.